Project Case Of Jenkins High
School Football field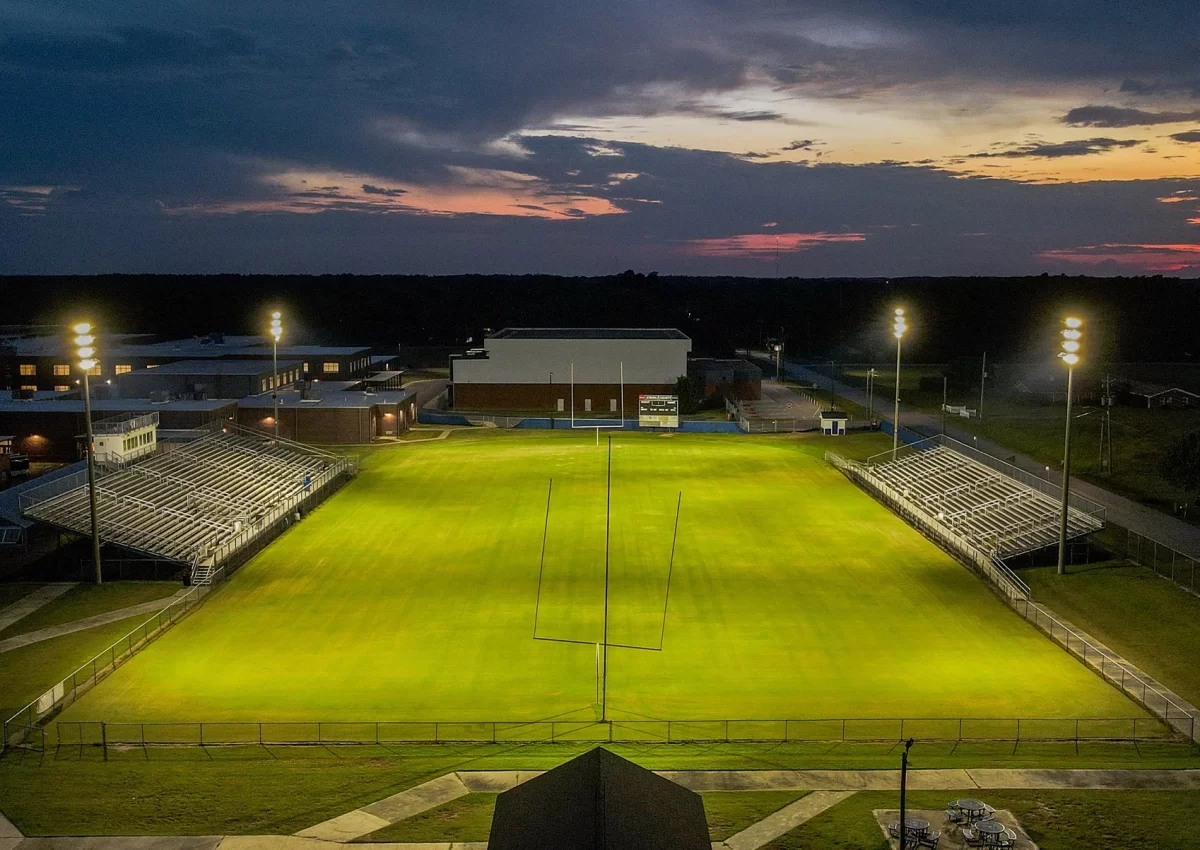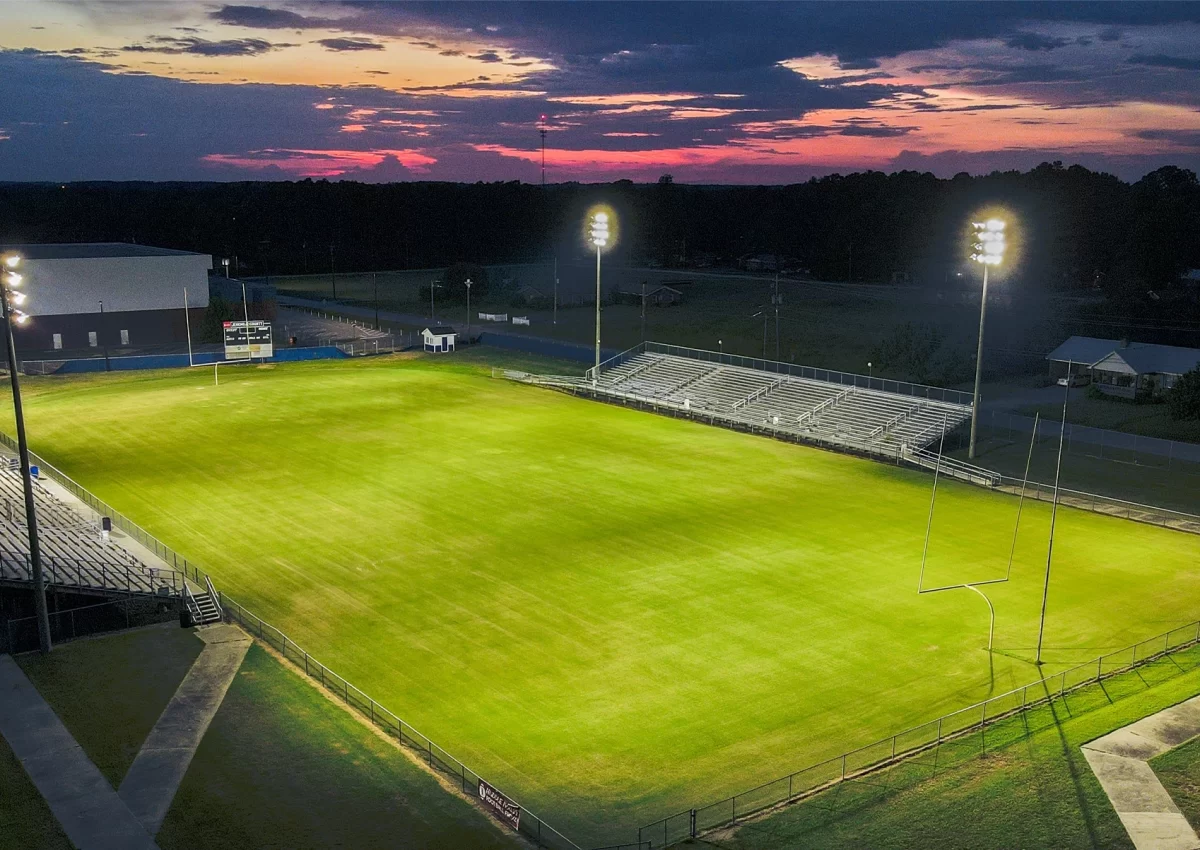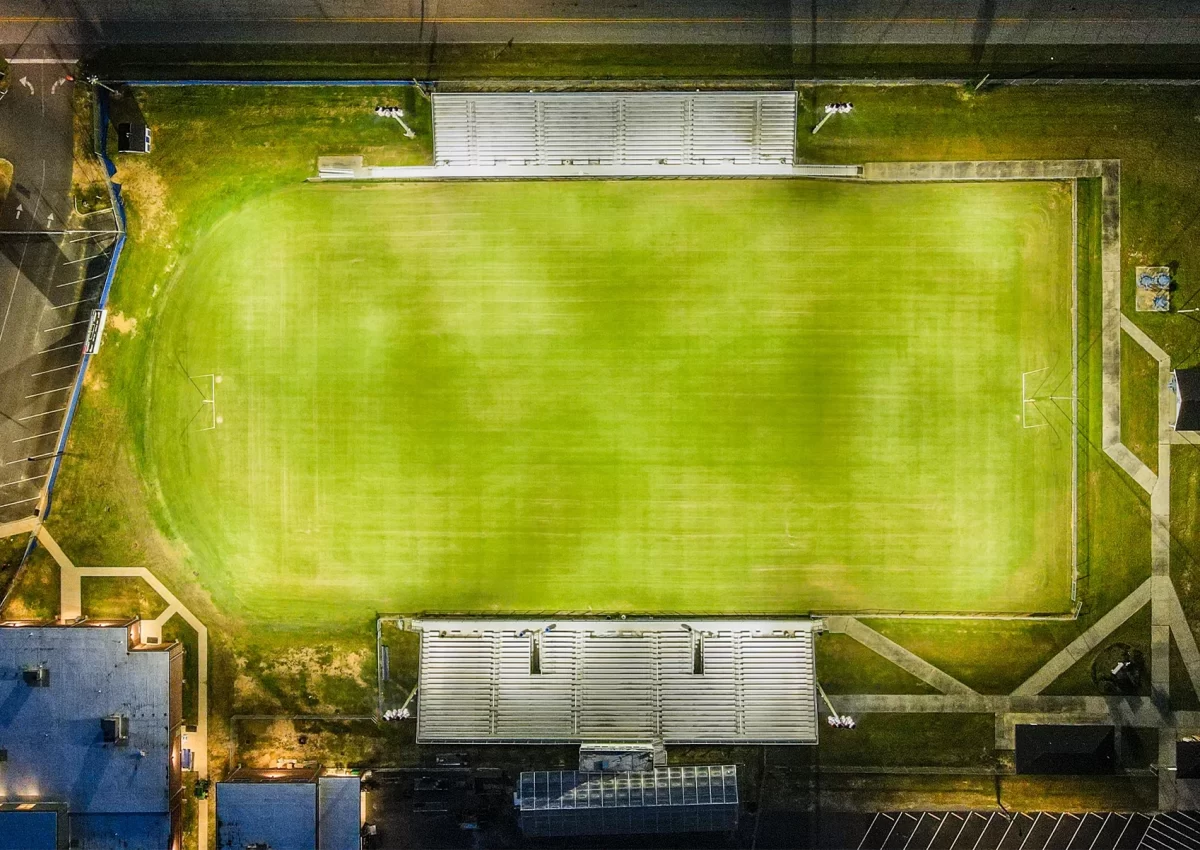 Brightness ensures the quality of competition and training fields. Uniform illumination guarantees clear vision in every area. Ra≥70 and low glare control are necessary to provide true-to-life color and minimize glare. These requirements are for high schools' outdoor sports stadium lighting. HD-SP02 is a professional-led sports light, with power coverage 300W- 1250W, suitable for most outdoor stadium and training ground lighting.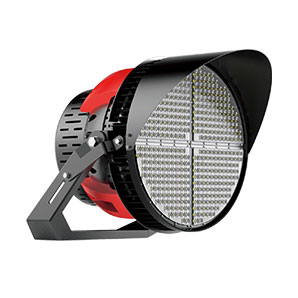 919 SPORTS LIGHTING CASES ALL OVER THE WORLD