Leveraging the latest in LED technology, our flood lights are not only powerful but also energy-efficient, promising sustainability alongside performance. They are meticulously designed to withstand a variety of weather conditions, offering a long-lasting solution for all your outdoor lighting needs. Be it lighting up a stadium, enhancing the security of your premises, or adding a spotlight to your landscaping endeavors, our range of flood lights is designed to cater to a myriad of applications. Find flood lights with adjustable settings, offering you the flexibility to tailor the lighting as per your preferences.
Advantages Of LED Flood Lights

At the heart of our series lies the commitment to sustainable lighting solutions. Our LED flood lights are designed to consume less power, significantly reducing energy costs without compromising on the quality of light produced. This not only makes our lights pocket-friendly but also a green choice for the environment.

Built with high-quality materials that are tested to withstand harsh environmental conditions, our flood lights guarantee a long service life. The superior construction ensures resistance to corrosion, impacts, and extreme temperatures, making them a reliable choice for both indoor and outdoor applications.

User-Friendly Installation
Acknowledging the varied needs of our clientele, we have designed our flood lights to facilitate easy installation. The series features fixtures with adjustable mounts and varying beam angles, ensuring that you can set up your lights with ease and achieve the desired lighting effect with precision.
Certifications of our LED Flood Lights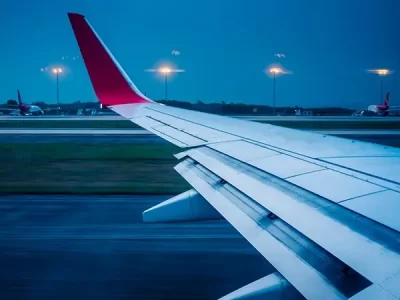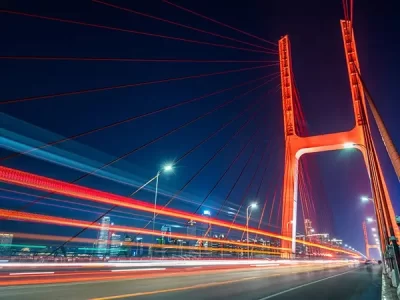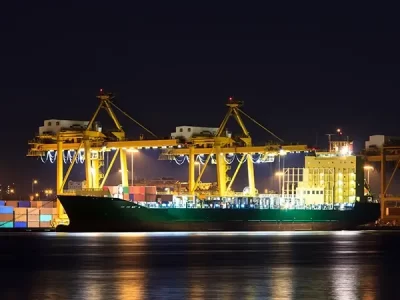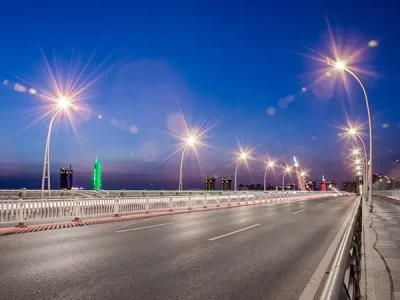 LED flood lights are versatile lighting solutions ideal for illuminating large areas. With their energy efficiency and durability, LED flood lights are a top choice for diverse lighting needs.
LED Flood Light Components
LED floodlights are composed of various elements that collaborate to emit a bright illumination. Such parts might comprise:
These are the primary light-emitting sources in the fixture. They generate light when current flows through them. LEDs are known for their efficiency and longevity.
LEDs generate heat during operation. The heat sink is responsible for dissipating this heat to prevent the LEDs from overheating. It usually has a finned or ribbed design to increase the surface area for better heat dissipation.
A reflector is designed to guide and maximize the light output from the LED chips in the desired direction. It helps in ensuring uniform light distribution across the intended area.
This component sits on top of the LED chips. It can be clear or frosted and is designed to spread or focus the light, preventing glare and ensuring light is directed where it's most needed.
The driver converts incoming electrical power to the appropriate voltage and current to power the LED chips. It's essential for the correct and efficient operation of the LED flood light.
This component encloses and protects the internal parts of the flood light from environmental factors like rain, dust, and more. It's typically made from materials like aluminum or other metals for durability and good heat conduction.
Most LED flood lights come with brackets or fixtures that allow them to be mounted securely on walls, poles, or other surfaces.
These are the electrical components that connect the LED flood light to the power source. They must be properly insulated and, for outdoor applications, should be waterproof or water-resistant.
Some flood lights come with an integrated power supply unit, while others require an external one. This component provides the necessary power to the LED chips, ensuring they operate efficiently.
The Circuit Board (PCB) of flood lights is the backbone that hosts and connects essential electronic components, ensuring seamless operation. 
Typically made of materials like rubber or silicone, they ensure the longevity and optimal performance of the flood light by safeguarding its internal elements.
Control Systems (optional)
Some advanced LED flood lights come with control systems that allow users to adjust brightness, color, or even create lighting schedules. These can be operated manually, remotely, or through smart devices.
What is a floodlight?

A floodlight is a broad-beamed, high-intensity artificial light often used to illuminate outdoor areas, typically for security, architectural lighting, or sports venues.
Why choose LED flood lights over traditional flood lights?

LED flood lights are energy-efficient, have a longer lifespan, emit less heat, and have lower maintenance costs compared to traditional lighting options.
Are LED floodlights more efficient than traditional halogen floodlights?

Yes, LED floodlights are more energy-efficient than traditional halogen floodlights. They consume less electricity, have a longer lifespan, and produce less heat.
Do LED flood lights come in different color temperatures?

Yes, LED flood lights are available in various color temperatures, ranging from warm white (around 2700K) to daylight (around 6500K).
Do LED flood lights require a special transformer or driver?

Some LED flood lights operate on low voltage and might require a transformer. It's essential to check the product specifications and consult with the manufacturer if in doubt.
How do I install an LED flood light?

Installation may vary depending on the model. It's always recommended to follow the manufacturer's instructions or consult with a professional electrician.
Are floodlights harmful to the environment?

While any artificial light can contribute to light pollution if not used responsibly, LED floodlights are generally more eco-friendly than their traditional counterparts because they consume less energy and have a longer lifespan. It's important to position floodlights in a way that they don't shine directly into the sky or neighboring properties to minimize their environmental impact.
Reach out to us for questions or inquiries.