At Huadian Lighting, we believe in lighting up the world of sports with unparalleled brilliance. As pioneers in LED sports lighting, we are thrilled to announce our presence at the prestigious FSB 2023 Expo in Cologne. From the 24th to the 27th of October, join us at our booth in Hall 10.1G-038 to witness the future of sports illumination.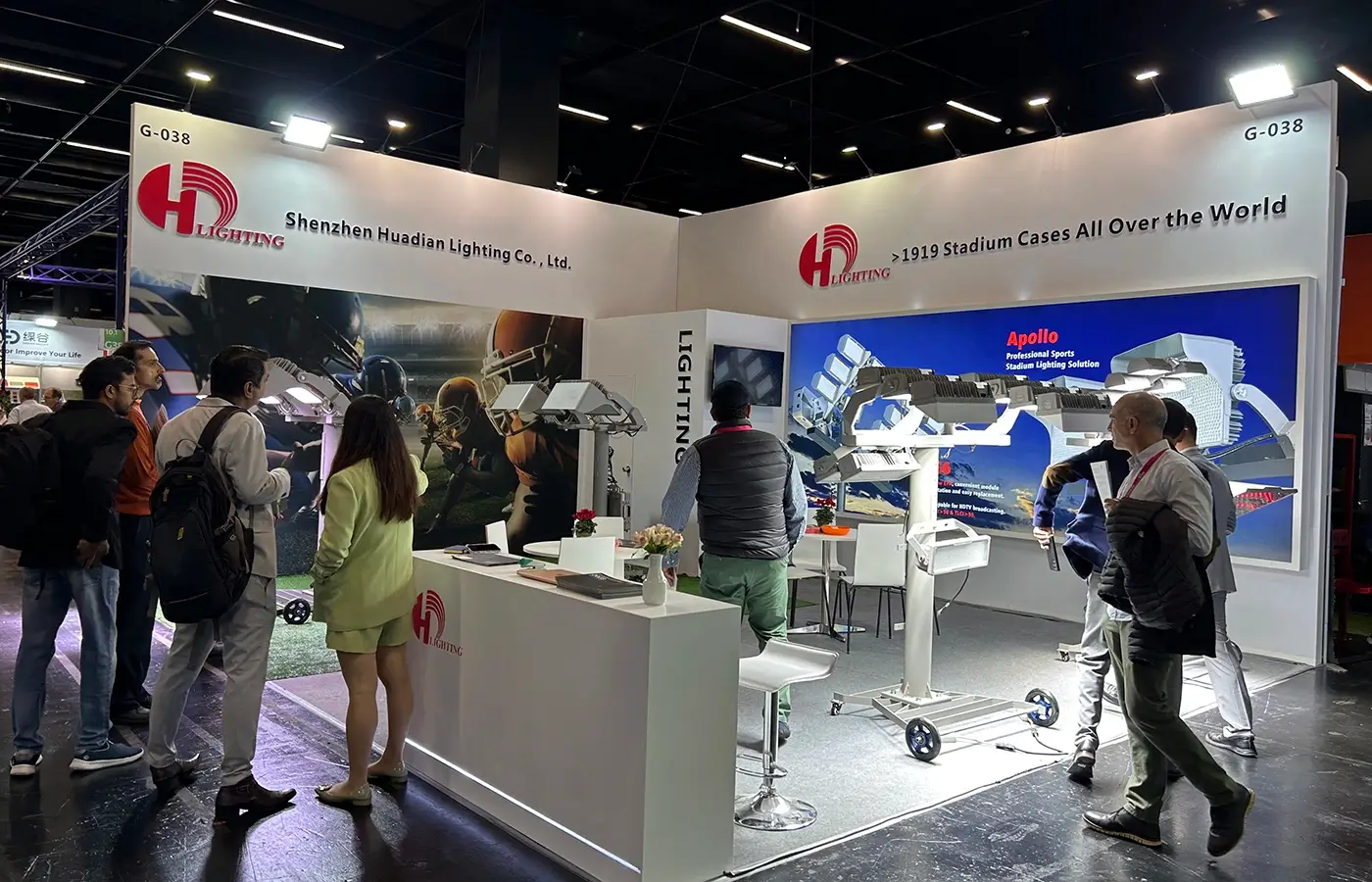 Highlights from Huadian Lighting at FSB 2023
Showcase of Brilliance: Dive into our newest collection of LED sports lights. Crafted with advanced technology, our lights promise unmatched performance, supreme energy efficiency, and enduring lifespan.
Experience Live: Our booth will feature live demonstrations, allowing you to experience the luminosity, clarity, and efficiency of our LED sports lights in real-time.
Engage with Experts: Our seasoned professionals will be on hand for personalized consultations. Whether you're considering an upgrade or embarking on a new project, we're here to light your way.
Special Expo Offers: To commemorate our participation in FSB 2023, we're rolling out exclusive discounts and promotional deals for expo attendees. A golden opportunity you wouldn't want to miss!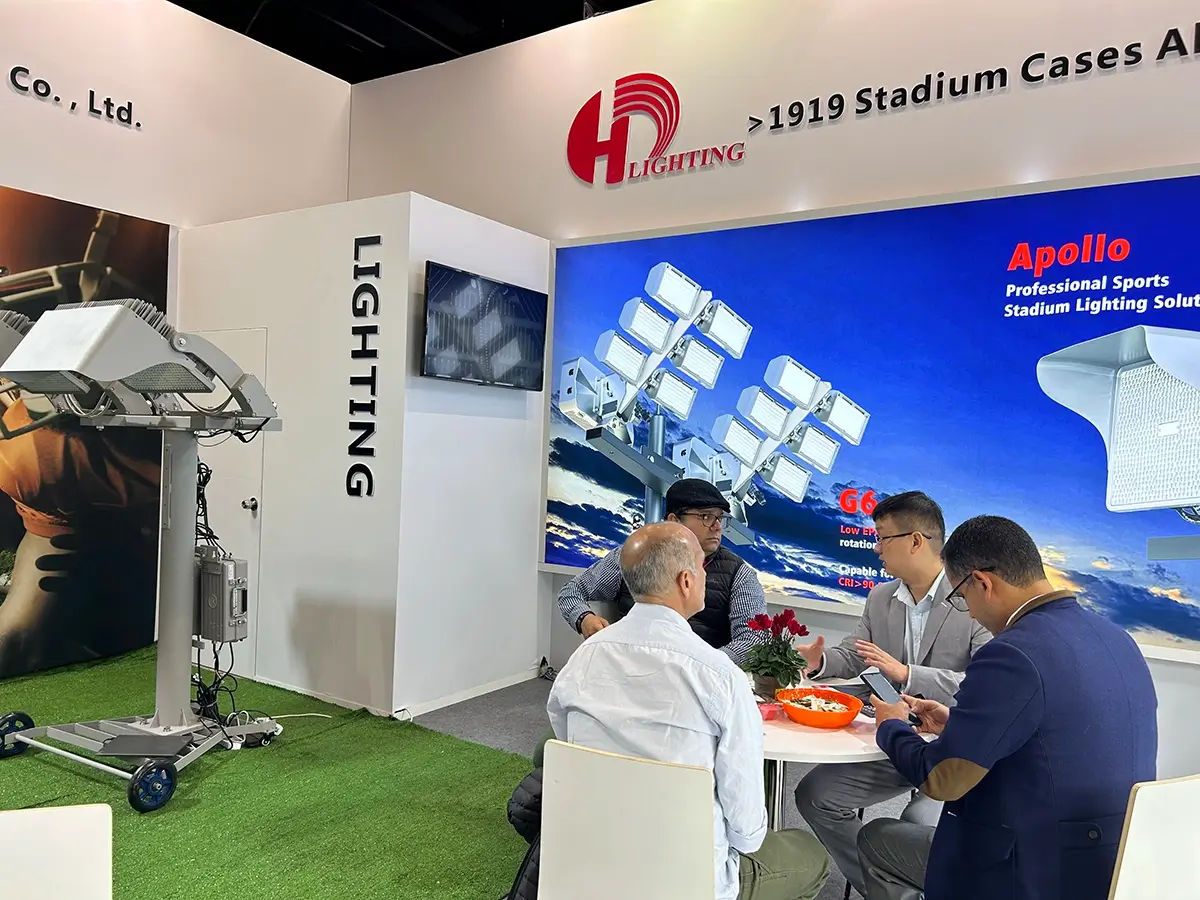 Be Part of the Illumination Revolution with Huadian Lighting
The landscape of sports lighting is undergoing a radiant transformation, and Huadian Lighting is at the helm of this revolution. Our presence at FSB 2023 is a testament to our unwavering commitment to innovation and excellence.
We cordially invite you to our booth in Hall 10.1G-038. Together, let's envision and shape the luminous future of sports lighting.
For further details about our offerings or to pre-book a consultation with our team during the expo, reach out to us at [email protected].