NEO High-power Stadium Light with High Lumen, Lightweight
Neo is a high-power stadium light with a narrow border & large luminous surface to make a maximizing material usage. No visible screws on the front, giving it a clean and simple appearance. Neo is lightweight, 1500W weighing only 23kg without the driver, and easy to install, resulting in low maintenance costs. It has a die-casting aluminum heat sink for efficient heat dissipation and compact size to reduce wind resistance. The support structure is also made of die-casting aluminum for strong wind resistance. Neo offers 11 different optical angles to meet various lighting needs. The driver can be built-in or built out for flexibility. For added stability and durability, our engineers designed an independent IP67 waterproof junction box specifically for the whole lights, which makes it both safe and more reliable. The driver can be installed in the light body bracket, staying away from the heat of the heat sink, ensuring the driver's stability and lifespan. Alternatively, the driver can be installed in the in-distribution box of the pole, which simplifies maintenance and reduces labor costs.
Small Size And Small Wind Resistance
Neo LED flood lights' heat sink utilizes a die-casting process with high thermal conductivity AL material, ensuring rapid heat dissipation. This design effectively manages heat while minimizing the sink's volume, reducing wind resistance.
NEO is a flood light with a compact, lightweight design, a 1500W variant weighing just 23kg (excluding the driver). This makes it ideal for high-altitude installation and maintenance, reducing operational difficulties and risks. Additionally, NEO's design helps minimize maintenance costs.
Large light-emitting area, maximum material utilization
The narrow border design ensures a large light-emitting area, maximizing material utilization and space efficiency, and also contributes to cost savings. Neo's designed with a screw-free luminescent surface, ensuring a seamless and visually pleasing appearance.
Neo offers a versatile range of 11 optical angles, allowing for customized lighting solutions to meet a variety of needs. From narrow to wide beams, and symmetric to asymmetric options, Neo enables users to achieve desired light distribution and create the perfect ambiance in any sports field or space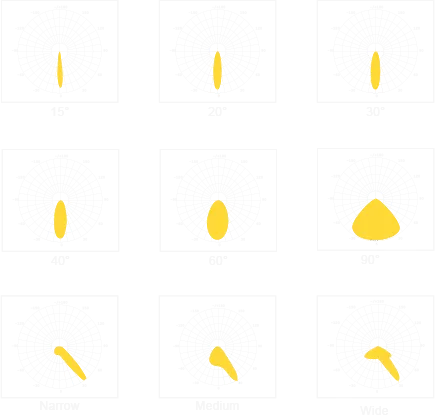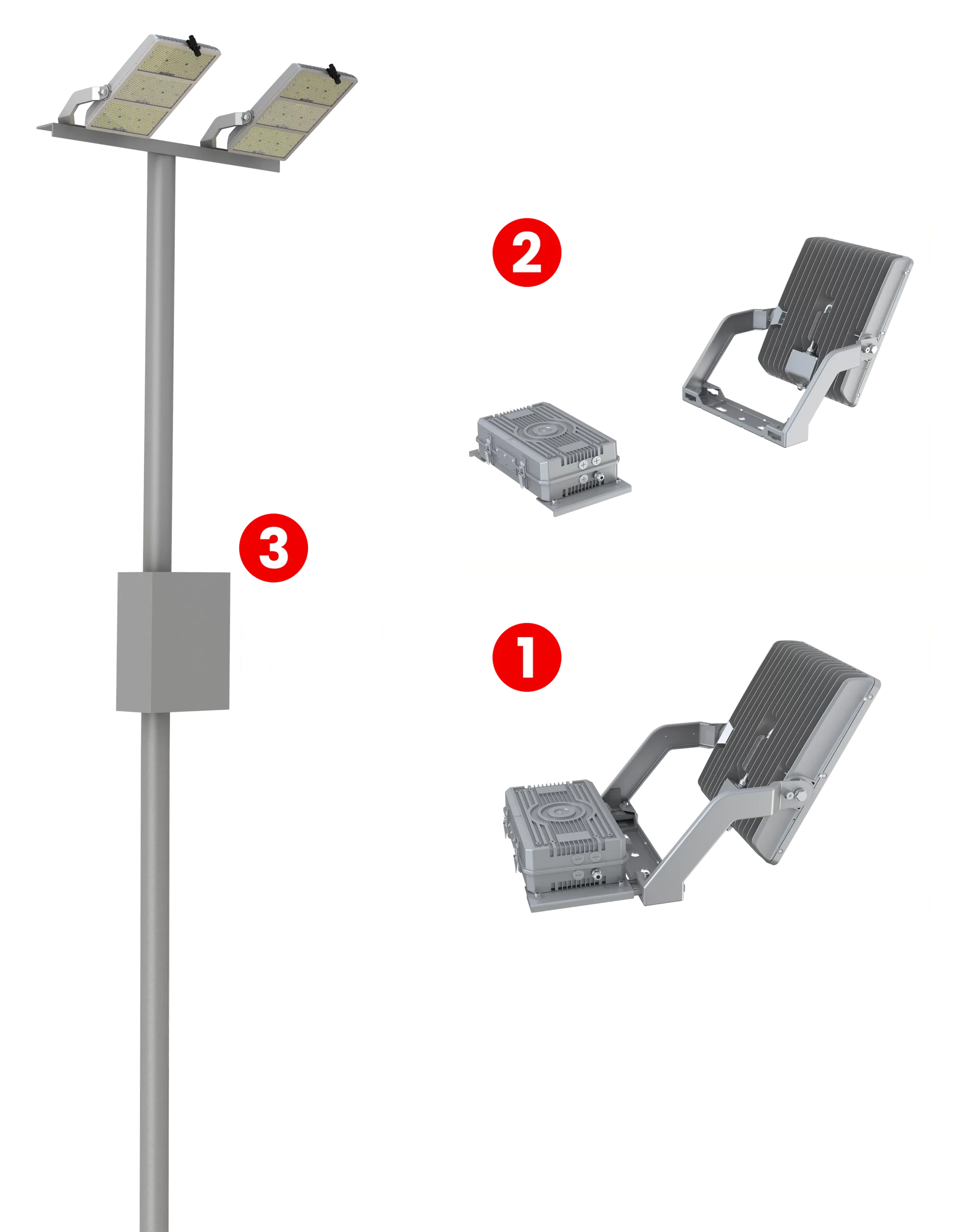 Opto-Electrical Separation To Reduce Costs
Neo provides a versatile lighting solution with optoelectrical separation. The driver can be conveniently installed together with the light body or separately in a suitable position, accommodating various installation environments and expanding its application range. This flexibility allows for easy replacement of traditional HID lamps on a 1:1 basis or simultaneous installation of multiple lights on a single pole. Furthermore, for maintenance convenience, the driver can also be installed in the distribution box. During shipping, the drivers and light bodies can be packed separately, reducing packing volume, optimizing container space, and leading to cost savings on customs duties and transportation.
A Variety Of Drivers Are Available
Neo provides a diverse range of IP66/IP67 waterproof drivers to cater to different requirements.
Neo features a step-less adjustable bracket that allows for flexible positioning of the lamp body at any desired angle. This design provides versatility in lighting installations and ensures optimal light distribution in a wide range of settings. Neo's adjustable bracket enables precise positioning to meet specific lighting requirements.
Die-Cast Aluminum Bracket
Neo's brackets feature die-cast aluminum technology and material, guaranteeing strong structural integrity and wind resistance. This enhances the lamp's stability, making it suitable for all weather conditions. The u-bracket design includes reserved space for installation, simplifying practical operations and providing added convenience for workers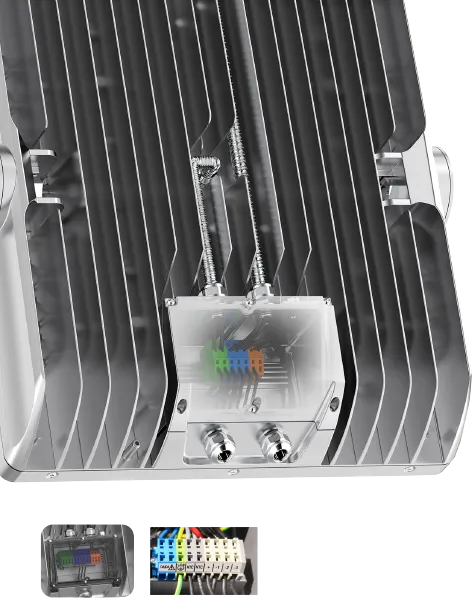 IP66 Juntion Box, Easy External Wiring
Neo offers an IP66 junction box that facilitates easy external wiring, and also against water ingress. With its user-friendly design, the junction box simplifies the process of connecting external wiring, enhancing installation efficiency, and improving the safety and stability of the lights.