S05 Cost-Effictive Area Light With Smart Dimming and CCT Adjusting
The S05 is a cost-effective LED area light with smart dimming and CCT-adjusting capabilities. It features 4-in-1 power and 3-in-1 color temperature adjusting functions. Power ranging from 50W to 500W, the S05 is suitable for various outdoor lighting applications including parking lots, residential areas, streets, sidewalks, sports fields, campuses, parks, and industrial and commercial areas. The structural design of S05 prioritizes maintenance convenience. The power box is designed with a rotating structure that stays securely in place when opened, allowing for single-person operation and reducing maintenance costs. The inner power box is designed with a heat sink to efficiently dissipate heat and ensure stable power performance and lifespan. Additionally, the power box is compatible with different brands and sizes of drivers, accommodating diverse customer requirements. Furthermore, the S05 offers a super-economy light control solution and an optional intelligent light control solution for enhanced lighting control and efficiency.
Wattage & CCT Adjustable Solutions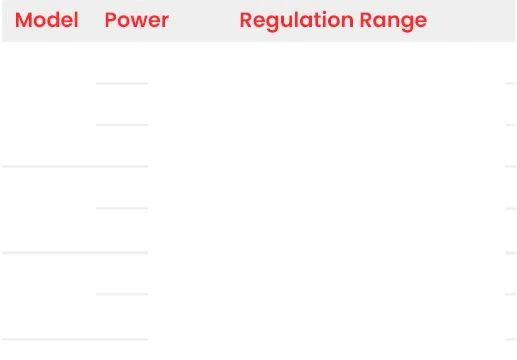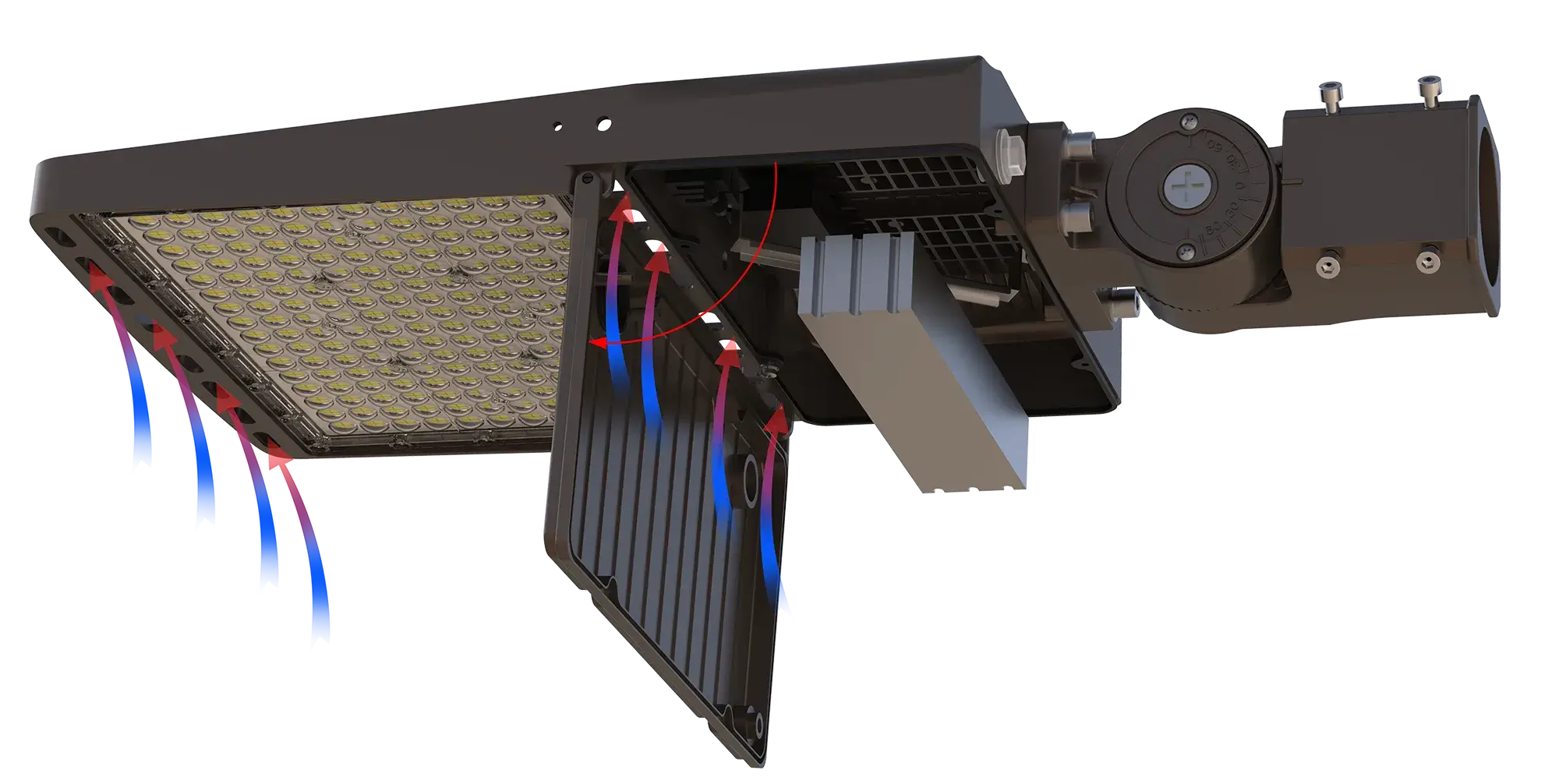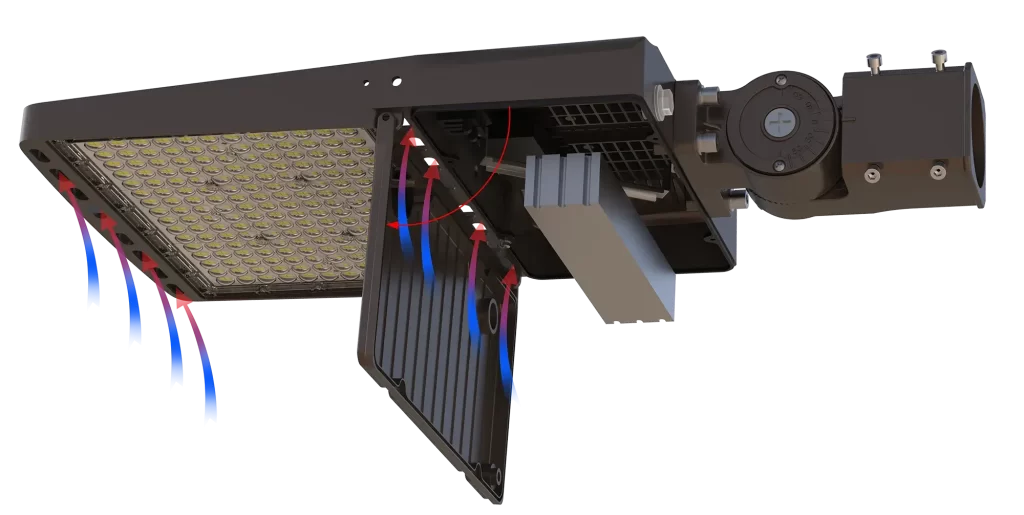 The power box cover is connected to the lamp body with a rotating-link structure. By loosening two screws, the power box can be easily opened without the cover falling off. This convenient design allows for easier manual maintenance operations, improves safety during maintenance and operation, and helps reduce maintenance costs.
Stability Driver & More Solution
The heat sink design in the power box of the S05 LED area light series is specifically engineered to ensure the stability of the driver. This design allows for quick and efficient spreading of heat, aiding in heat dissipation. It is compatible with driver brands such as LiFud, Sosen, and DONE, ensuring consistent cooling capacity regardless of the chosen power supply. This provides customers with a range of power options. Additionally, the S05 LED area light utilizes a no-flicker lightning source, ensuring a comfortable and consistent illumination effect throughout the entire light.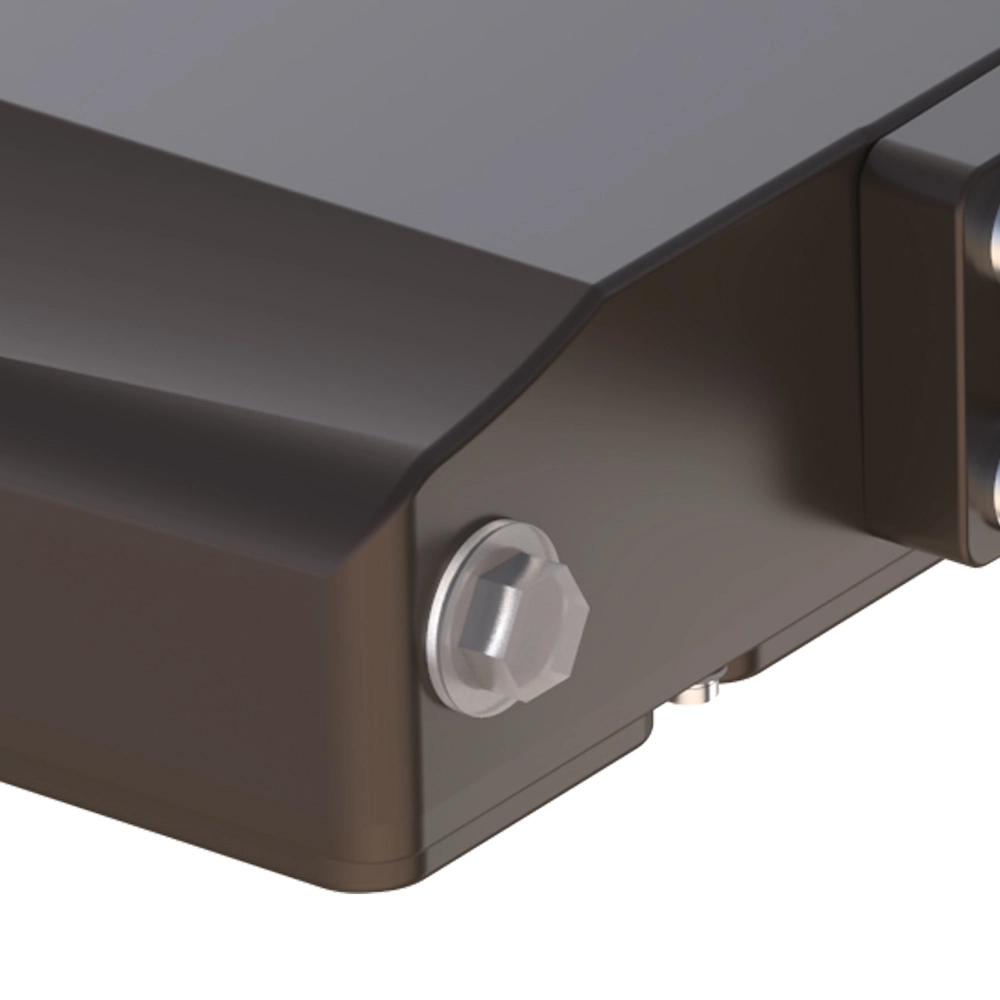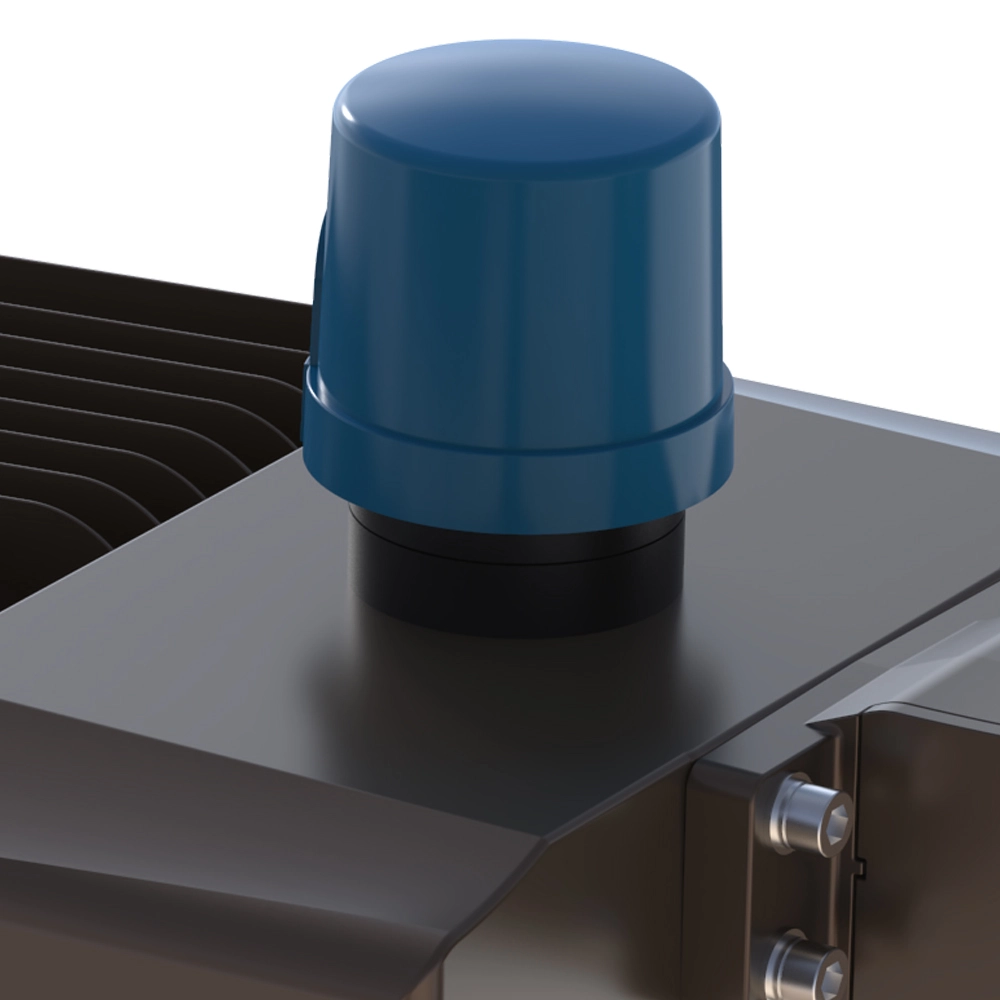 The heat sink in the S05 LED area light series is made using the ADC12 die-casting aluminum process, which conducts heat quickly. The design of the heat sink includes vents and encourages air convection, which aids in cooling the heat sink effectively. Additionally, this design feature helps prevent water accumulation, making it suitable for areas with high rainfall.
Multiple Accessories To Achieve Multiple Installation Methods